Suji ka Halwa— Slurrr..rrp. I have not come across a single person who does not like this sweet. If you have not tried it, then quickly go to your kitchen and give it a try.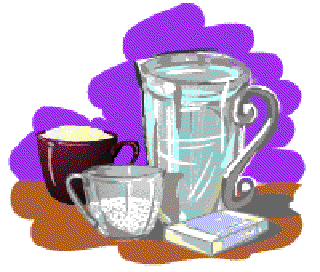 Ingredients:
Semolina: 1 cup.

Sugar: ½ cup.

Water: 4 cups.

Ghee or White butter: 2 table spoons.
Step 1: Heat the ghee in a pan and roast the semolina in it until it is golden brown in colour.
Step 2: Add sugar and water to it. Keep stirring it at regular intervals. Once the sugar melts, cover the pan and leave it to cook on a low flame.
Step 3: After 5 minutes, check the consistency of the halwa. It should not stick to the pan and you should be able to pour it smoothly from your spoon just like condensed milk.
Once your halwa is made, pour it in a dish and garnish it with cardamom powder. You can also put grated coconut, cashew, raisins and pistachios.
Its now ready to be served and eaten.
180 words | 1 minutes
Readability:
Based on Flesch–Kincaid readability scores
Filed under: craft activities
Tags: #sugar
You may also be interested in these:
Record Tidbits
The Hows and Whys of Bubble Gum
A Surprise On Christmas
Excerpts from 'Everything has a History'