Second prize winner of Spin-A-Tale contest
Hello! My name is John! I used to be rich but I became poor. Here's the story.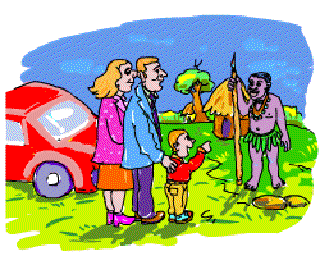 Mom and dad said they wanted to go to Africa to donate rupees 4.5 crores (1 million dollars.) So, we went there. Almost all the taxis were gone. We caught one taxi and went to a very poor village to stay there for five days and to feel how it is to be poor. In one day, I met a boy named Jillyoin.
We had so much during fun the whole trip. When it was time to leave, I went to mom and said, "Mom, I want to stay here." She asked me why?
I said, "Mom, when you are poor, you aren't sad. You become happy. At home you have toys. You play with them they do not stretch your imagination. Here, since you are poor, you make up games with your imagination. You become smart that way. Not only that, you grow up very strong from the stuff you've gone through.
All that hard work to help you and your family have a good life. At home, you order someone to cut your grass, build a house. Here, you have to cut grass with your bare hands. So understand that you can become better being poor. Instead of being a rich couch potato."
Mom thought for a few minutes before nodding her head. And I grew up to be a wood cutter.
254 words | 2 minutes
Readability: Grade 3 (8-9 year old children)
Based on Flesch–Kincaid readability scores
Filed under: your pages
Tags: #imagination