Award-winning writer, playwright, artist, cartoonist and illustrator, Manjula Padmanabhan has published 21 books for children. She lists out her 10 all-time favourite children's books and series, for Pitara's A-Ha list.
List of Ten:
It's not possible to make a list of "Ten Favourite" children's books, without including whole series! So that's what I've done. I've confined myself to those books that I read in childhood, which means I can't include the recent children's books I've read — such as Harry Potter (three books, the remaining four are feverishly awaited), the Animorph series (all 31!) and the Golden Compass (three books, the last is yet to be published). I love to read good children's books and feel as strongly about them as I do about adults' books.
Alice in Wonderland & Alice Through the Looking Glass — Lewis Carroll.
Alice belongs to all ages, with her lively curiosity, her willingness to converse politely with white rabbits and nervous knights, her confidence in the face of adversity. Literary researchers have discovered all kinds of very adult themes and ideas hidden within the Alice books but they remain wonderful, regardless.
The Wind in the Willows — Kenneth Graham.
My love for this book can never be quite put aside — the story of Mr. Mole, who befriended Mr. Water Rat and lived with him on the bank of a slow, friendly river. The beauty of true friendship is the main theme of the book, with a strong measure of exciting adventure and humour thrown in.
Charlotte's Web — E.B. White.
The whimsy in this story is so precise: a young pig is saved from becoming someone's dinner through the actions of a highly intelligent spider! She is of course the Charlotte of the title, a spider who can write messages in her web. Do we ever doubt that spiders can do this? Of course not! Maybe the problem is that most of us don't bother to look, before we clear their webs away.
The Sword in the Stone — T.H. White.
Though I read the full series about King Arthur and his Round Table later, this first book pulled me into that world of ancient magic, through the story of the young king, before he knew he was a king, before his destiny was revealed to him through the miracle of the Sword in the Stone. We see him as a lonely little servant boy in a castle, who comes under the tutorship of Merlin, the wise and wonderful sorcerer who was born in the future, growing younger, not older with the passage of years.
The Wizard of Oz (13-odd books in the series) — Frank L Baum.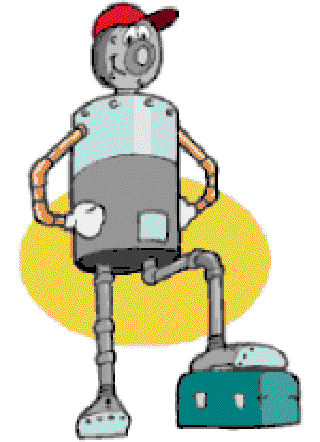 I can no longer remember each of the books distinctly, but the primary story, of how Dorothy, a young Kansas girl, is whirled around by a tornado and finds herself far from home in the land of Oz, is unforgettable.
The powerful idea embedded at its heart is that the special gifts that each of us needs to survive in life are ALREADY WITHIN US.
The Hobbit and the Lord of the Rings (trilogy) — J.R.R. Tolkien.
I read The Hobbit when I was 12 and the famous trilogy eight years later — the suspense and tension of this extraordinary work remained fresh until I had finally read the whole thing. It is a powerful and quite frightening story which smoulders for a long while, like a restless dragon, in one's memory.
The Land of Far Beyond — and all the rest of Enid Blyton.
I read all her books in a fever of delight, always in a frenzy to run to the library to get the next few titles in a series. I hated having to wait or to miss any of the stories in a series! I loved them all, The Famous Five, the Find-Outers and Dog, the school stories, the Magic Faraway Tree … the lot.
The Five Children and It — and all the rest of E. Nesbit.
The stories and settings of these books are set further back in time than Enid Blyton, but there is a lovely freshness to the magic and invention in these stories. I especially like the way that the children manage to remain polite and honourable, despite the number of disturbing situations they face, such as being hungry because of problems with inefficient invisibility or being turned to stone or being stranded on a frayed flying carpet…
Anne of Green Gables — and other books — L.M. Montgomery.
Anne was a wonderful companion in the years when I also felt lonely and awkward — it was so easy to sympathise with Anne's self-consciousness about her red hair and her occasional clumsiness. These books and others by Montgomery, set in Canada's Prince Edward island, told warm, compassionate and superbly interesting stories about absolutely normal, everyday people.
Tarzan — and other books — Edgar Rice Burroughs.
I adored Tarzan and the story of his strange, difficult life as a human boy brought up in the company of great apes, in Africa. It was easy to imagine the confusion of loyalties as the human side of Tarzan's mind struggled to make sense of his "animal" side. It is a clever metaphor for the difficult choices many of us do make in life, between the different worlds we belong to — our families, our friends at school, our friends in college and the other worlds beyond.
About the Author
Born in 1953, Manjula Padmanabhan had a globe-trotting childhood. Her father, who was in the Indian Foreign Service, served as India's Ambassador to Thailand and Iran. Graduating in Economics from Bombay, she has worked, since 1970, as an illustrator, cartoonist and painter. She has written extensively for newspapers and magazines in Bombay and Delhi. She has published one collection of short stories called 'Hot Death Cold Soup' and one play, 'Harvest'. The play, her fifth, won the prestigious Onassis Prize for Theatre, worth US$ 250,000, in 1997 in Greece. The Delhi-based writer has recently finished writing her first "proper" book, 'Getting There', to be released by Picador in late 2000.
1025 words | 10 minutes
Readability: Grade 7 (12-13 year old children)
Based on Flesch–Kincaid readability scores
Filed under: book reviews
Tags: #childhood, #spiders, #magic, #tarzan
You may also be interested in these:
Who's Who at the Zoo
Magic Johnson