Todd-Michael St. Pierre writes poems, songs and plays for children. He is a storyteller at schools throughout the southern United States. Among his published works are 'Somewhere: As Told By Garrett The Parrot' and 'The Louisiana State Bird Beauty Pageant'. 'Young Poets' is part of a collection, 'A Treehouse On The Moon', to be published soon, along with other works such as 'The Prince Of Nonsense: Silly Poems4Kids' and 'Put The People In A Zoo And Set The Animals Free: Poems4Kids To Read Out Loud'. St Pierre lives in St. Francisville, Louisiana, with his two Siamese twin cats.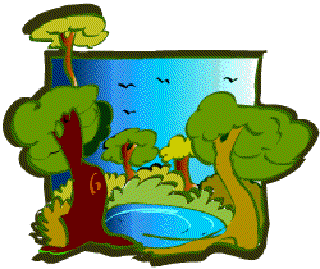 You speak for the lakes, the trees and the birds
You say what they'd say if they had the words.
Make PEACE and be proud, choose well every choice
Speak HOPE and speak loud, you are Nature's voice.
Speak with respect now, for jungles and streams
Speak for all wildlife and dream giant dreams
Speak with great courage, speak up and speak out
Write with a whisper or write with a shout.
Stand up young poets for clean air and river
Free verse or lyric; your message delivers.
Truth for the future citizens of earth
Speak of your freedom your friends and self worth.
Speak for tomorrow and though you're still young
Speak for the Forest, your pen is her tongue.
The world waits to hear your songs still unsung
Words posses power, you can write the wrongs
Teach us and lead us with Poems and with songs
Speak now for nature, for trees and for birds.
Defenders of Earth choose careful your words!
268 words | 2 minutes
Readability: Grade 6 (11-12 year old children)
Based on Flesch–Kincaid readability scores
Filed under: poems
Tags: #trees, #birds, #nature, #songs, #louisiana
You may also be interested in these:
Treehuggers
Birds Sing in their Sleep
The Girl who Taught the World to Weave
The Song of the Bird
Killing them Surely