August 19: Where will the world's best sportspersons go when they stride away from the sporting venues at the coming Sydney Olympic Games? The answer is, the Olympic Village.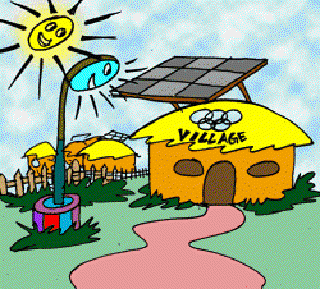 As many as 15,000 athletes will live in a specially created residential complex designed to satisfy each and every whim of theirs. The village will have 800 houses, 355 apartments and 336 modular homes. What's more, it will be an eco-friendly village, running with the help of solar power.
The Games officials know that the sportspersons will be quick to give their opinion of the living arrangements. For, the Olympians loved their living space in the Barcelona (Spain) Olympics in 1992, but hated the smelly old university dormitories during the Atlanta (USA) Olympics in 1996. The Australians don't want to be similarly criticised, says a report in 'The Times of India'.
So, the Games officials decided to take a leaf out of the Barcelona Olympic Village experience. About 10,000 people have been hired to take care of the needs of the 15,000 athletes. The village will include shopping and dining areas, a post office, bank and laundry facilities.
Besides this, the village will have evenings filled with entertainment. Athletes wanting to do a workout of a different kind may want to try out the discotheque, the gym or the massage parlour. Others may want to see street performances of music and dance or choose videogames, pool tables, a library or cyber café to get onto the Internet.
The main dining area in the village can seat 4,800 people at one time. At least 50,000 meals will be served at the dining area, which will be open 24 hours of the day.
"We have tried to provide a home away from home for the athletes of the world," says an official.
The Olympic village took $350 million dollars to build. After the Olympics, the village will be modified again to house the athletes and team officials for the Paralympic Games in October, in which physically challenged athletes will compete for global honours.
Once these Games are over, the village will be added to a new Sydney suburb called Newington. Each dwelling will be sold for between US $220,000 and $360,000.
.
All facilities in the village will be operated by solar power. There will be very little pollution, as a result. "It's one of the genuine success stories of the Green Games," says Colin Millais, the Greenpeace Olympics spokesman. Greenpeace is an international organisation engaged in preserving the environment.
The athletes will start trickling in from September 2 onwards and will soon express their feelings about their living place.
Till then, though, the favourite will be Barcelona. The Barcelona village complex was built on the Spanish city's beautiful waterfront and it looks as if the athletes will not get over that magical experience in a hurry.
'
483 words | 4 minutes
Readability: Grade 7 (12-13 year old children)
Based on Flesch–Kincaid readability scores
Filed under: world news
Tags: #athletes, #olympics, #sydney
You may also be interested in these:
Fire in Water
Pele
Nadia Comaneci