Where: New Delhi, India
May 16, 2000: Today's newspapers must have given some relief to Indian Army men. For, George Fernandes, the Defence Minister of India, has finally agreed to their demands. Their demand was that the family of every jawan, or soldier, killed in action must get the same compensation amount of Rs 1 million ($23,255) from the Government of India. It did not matter where the soldier died: Kargil, Srinagar, or the north-eastern part of India.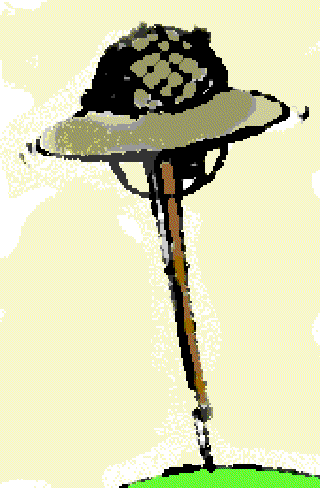 Last year, the families of jawans who were killed in Operation Vijay in Kargil got an adequate compensation of Rs 1 million ($23,255) from the government. But the families of soldiers killed in action ordered by the same government in other parts of the country got much lesser. It was not fair, said the army men.
As it happens in any country, Indian Army men fight whenever the government goes to war. They are told that they have to defeat the enemy. The enemy could be outsiders, or another country. Or the enemy could be a group of people or groups of people within the country.
Since India became independent, the Indian Army has fought several wars of both kinds. It has been to wars with Pakistan; it has been fighting terrorism in Kashmir, and it has been fighting militants of various kinds in the north-eastern part of India. It has even sent its army to Sri Lanka, which has been fighting the Liberation Tigers of Tamil Eelam or LTTE for more than 17 years.
A soldier's death is a soldier's death, wherever the battlefront. And every soldier's family deserves adequate compensation. But, till last week the Indian government did not think so. It played favourites and everyone saw it.
For the first time last year, the Government of India announced a fairly adequate amount of compensation for soldiers who died fighting in Operation Vijay in Kargil — a one-time grant of Rs 1 million ($23,255), Rs 500,000 ($11,628) for a house and Rs 100,000 ($2,325) for a maximum of two children. In case of a disability suffered during the Operation, the government gave a compensation of Rs 600,000 ($13,953). The governments of different states announced their own grants for those killed in action in Kargil.
But the Government of India did not announce the same compensation for the families of soldiers killed or disabled in other areas of action — like Operation Rakshak in the Kashmir Valley or Operation Rhino in north-east India. The government gave a one-time grant of Rs 750,000 ($17,441) and no other benefits to the families of those killed in action. It did not even think there was a need to compensate for disabilities like the loss of an eye or limb in action.
The state governments, too, remained silent. And this fact made the army men bitter, for they felt that the government was trying to say that one soldier's death was more valuable than the other's.
For many years, families of these soldiers lived a difficult life. Imagine, the compensation for Indian soldiers who died fighting the LTTE in Sri Lanka, was just Rs 100,000 ($2,325).
532 words | 5 minutes
Readability: Grade 9 (14-15 year old children)
Based on Flesch–Kincaid readability scores
Filed under: world news
Tags: #india, #indians, #families, #enemy, #soldiers, #kargil
You may also be interested in these:
Indians: Masters of Junk
AHA! Books: Arvind Gupta
Excerpts From 'The world of trees'
Puppets on a String
Tawara Toda