July 31: K Shankar Pillai (1902-1989) or Shankar as he was called, was one of India's best-known and best-loved cartoonists. Besides cartooning, he had one other love – children. He was especially interested in encouraging a child's creativity. It was lucky for children that he thought this way, and from Delhi, where he was settled he wove an amazing web of dreams for children.
He began the Shankar's International Children's Writing and Painting Competition in 1949 or 51 years ago. He started the Shankar's International Dolls Museum in Delhi, which stores dolls from all over the world and even established a dolls designing and production workshop making authentic Indian dolls.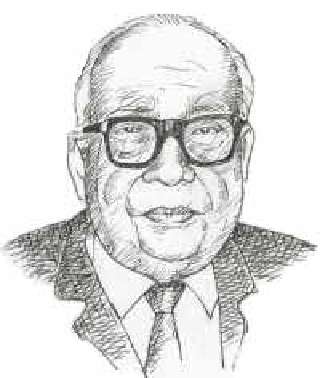 Not only that, he set up the Children's Book Trust, which has been publishing children's books of quality since 1957. And he also set up a library for children (BC Roy Memorial Library), the largest of its kind. In 1968, a children's magazine, Children's World, made its appearance. Shankar was so interested in seeing that good quality books were produced for children that he also started the Association of Writers and Illustrators for Children.
After all these years all these activities will be coming together under one roof – Shankar's Centre for Children, at Delhi's Chanakyapuri. And it should be one of the happiest places for children to be. The foundation of the Centre was laid today by the President, K. R Narayanan, complex entirely dedicated to children. To be located in green surroundings, the Centre will children to choose any activity they like — painting, dancing, making toys, pottery, carpentry, even meditating.
In its premises will be a hostel where young visitors from India and abroad can stay. A seminar and conference room, a research and reference library and a counseling cell will be part of the Centre.
The project is one of Shankar's unfulfilled dreams to have a place where children get together for play, art and peace. The first step towards its completion has been taken.
The project will take two years to complete.
345 words | 3 minutes
Readability: Grade 9 (14-15 year old children)
Based on Flesch–Kincaid readability scores
Filed under: world news
Tags: #india, #dolls, #library, #paintings
You may also be interested in these:
Gems of Indian Literature
King of Fruits – History of Mango!
Mother Teresa
The Mysterious Case of the Neem Tree
The Office Where Records Are Made