Where: San Mateo, USA
June 24, 2000: Many adults think that the decision to buy a computer is theirs. The children just smile. For, they know it is because of them. They are the world's Webmasters. Now, a US survey has found proof of the fact. Children are taking to the Internet, like ducks take to water. The number of children logging on to the Internet has tripled in the past three years, says a report by the Associated Press. A company called Grunwald Associates, in San Mateo, US, conducted the survey.
Three years ago, the number of 2 to 17 year olds entering cyberspace was 8 million. Today, the number has increased to 25 million. And, by the year 2005, the number of children online is expected to increase by another 70 per cent.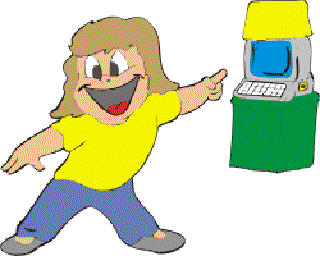 More and more children are logging on to the Net because their mothers are entering cyberspace. The survey has shown that the number of mothers using the Net has grown a lot in the last three years — from 4.5 million to 16.4 million.
Most parents buying computers for home use and for Internet access have a good reason for doing so – their children.
The survey found out many other interesting facts:
— Almost two-thirds of all family households in the US have home computers. Forty six per cent of all family households are hooked to the Internet.
— Girls are logging on to the Net as much as boys are.
— In five years time, schools will become the main gateways to the Internet for children.
268 words | 2 minutes
Readability: Grade 5 (10-11 year old children)
Based on Flesch–Kincaid readability scores
Filed under: world news
Tags: #internet, #computers, #cyberspace
You may also be interested in these:
Children's Pledge to On-line Safety