Where: San Francisco, USA
July 1, 2000: The literary world is in a fix. Poets, scholars and publishers cannot believe their ears. An eight-year-old has accomplished what most of them believe is impossible.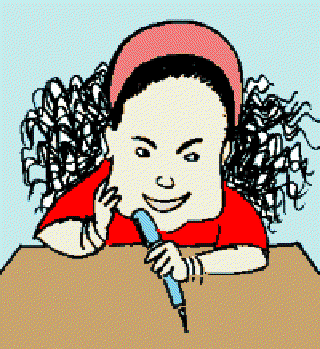 Sahara Sunday Spain, has received a record advance of £66,000 from the publisher HarperCollins for a book of her poems. That amounts to $100,000 – quite a large sum even for an adult considering that it is for a poetry collection. Even the well-known British poet Ted Hughes received 50,000 pounds for his last collection of poems.
Sahara told journalists, "I don't know where it comes from, but it feels like I swallow the words down from the sky and they come up again as poems, already complete and entire."
There are three women who are responsible for discovering Sahara. They are giant personalities themselves – writer Alice Walker, Maya Angelou and American feminist Gloria Steinem. A report was published on the young whiz kid in 'The Times of India' recently.
The young girl studies in a school for gifted children in San Francisco. One of her teachers, Alison Fox Mazzola, says that Sahara has been writing extraordinary poetry ever since she was a toddler. "Last year, they made another teacher cry."
Sahara comes from a family with an interesting background. Her father, Johnny Spain, is a photographer. He was earlier a member of the Black Panther party, which fought against the discrimination of blacks in America. He now teaches law at the San Franciso University. Her mother, Elizabeth Sunday, has travelled around the world taking pictures and has also lectured on photography. Their travels in the East and in Europe form the background for most of Sahara's poems.
But, even whiz kids have some problems. She cannot spell all the words she knows. When she gets an idea, she runs to her phone and dictates it to her answering machine. "She is frightened that if she does not get the words down immediately, they will disappear," says her teacher.
Sahara is in the second grade. She, however, does not read her poems to her class mates because they do not understand them. But, once, she read her poetry to fifth graders and they loved it.
Some people are still not very impressed with the young poetess's achievement. But they still wish her the best.
399 words | 4 minutes
Readability: Grade 7 (12-13 year old children)
Based on Flesch–Kincaid readability scores
Filed under: world news
Tags: #spain, #sahara