April 21: Nearly 400 years ago, the brilliant English dramatist William Shakespeare, wrote Macbeth, the story of a Scottish general who kills his monarch, King Duncan, and slowly becomes mad. The play is based on the life of a real 11th century general. It is universally accepted as a great tragedy, and is one of Shakespeare's best plays.
It appears that all the ingredients of another bloody Shakespearean tragedy are brewing among Macbeth's modern-day descendents. The ingredients include an ancient castle in the Scottish Highlands, sinister curses and a family feud, writes a
Reuters report that was reproduced in The Asian Age.
Unlike Macbeth, a desire to claim the royal throne, will not be the cause of this 'tragedy'. This time, the seed of the 'tragedy' – or should we say, tragi-comedy – is a 'seed'. Literally.
What has happened is this: Lord Colin Cawdor, a descendent of Macbeth, has plans to plant genetically-modified (GM) seeds on his enormous estate near the city of Iverness in Scotland.
Genetically modified seeds are those whose genes have been altered or modified by scientists to create a superior variety of plants. For instance, plants can be endowed with genes that will help them resist pests.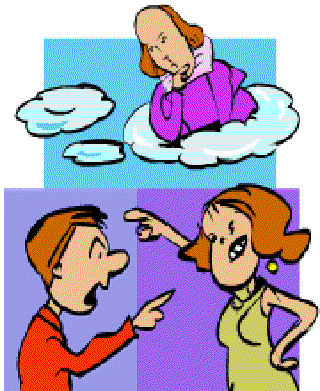 But his plan has one passionate critic. Lord Cawdor's stepmother, Lady Angela Cowdor. Lady Cawdor is an environmentalist and an opponent of any attempt to go against the laws of nature. She is outraged at her stepson's plan to grow "Frankenstein foods", as she calls them (Frankenstein is a fictional scientist who sets out to 'create' a human using science and ends up creating a monster instead).
Lady Cawdor is threatening to quit the family business that she has been running with her stepson, if he goes ahead with the planting.
The stepson has postponed the planting for now, following an angry stand-off. This happened after Lord Cawdor's farm manager – Steven Barclay – received threats from anonymous sources to lay off or else face the consequences. The threats have probably been made by a shadowy group calling itself "Nairnshire against GM", say the private investigators that Barclay hired.
It appears that the Shakespearean 'tragedy' has the hallmarks of ending in a classic anti-climax.
373 words | 3 minutes
Readability: Grade 9 (14-15 year old children)
Based on Flesch–Kincaid readability scores
Filed under: world news
Tags: #tragedy, #seeds, #genes, #macbeth, #shakespeare
You may also be interested in these:
Shakespeare in Prison
Made to Order
Stage-O-Mania
Acting Colour Blind?
Where did Coffee Originate?