July 8: A deer was in great pain. It had got injured in the forest. It was discovered by some villagers who lived near the forest.
This incident happened in the Champhai district of Mizoram, in north-east India. The villagers picked up the deer and gave it to Hranleikapa, a leader of the Mizo National Party, to hand over the deer to the zoo in Aizawl, the capital of Mizoram.
But, that was not to be.
The deer did not go to the zoo. Instead it landed on the dinner plate of a well known leader – Zoramthanga, the Chief Minister of Mizoram.
Ironically, Hranleikapa gave the deer to the State Social Welfare Minister, K. Vanlalauva. And, Vanlalauva, instead of giving it to the zoo to be looked after, decided to use it for some other purpose. Why not please the Chief Minister with a plate of deer meat, he thought.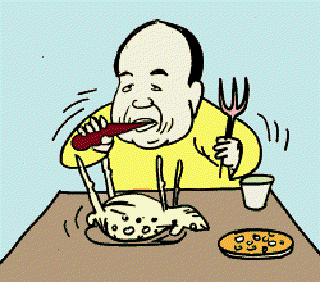 A meal of deer meat is considered to be the best kind of food that a host can offer to a guest in Mizoram.
So, Vanlalauva invited Zoramthanga for dinner. Zoramthanga arrived at his place along with Home Minister Tawnluia on June 17 for the dinner party and tucked into the deer dish.
By having the deer, Zoramthanga has committed a crime under Section 9 of the Wildlife Protection Act. Because these deer are protected by law. They are an endangered species.
Film star Salman Khan had gone to jail for a couple of days last year in Jodhpur for the same crime that Zoramthanga has committed.
Will Zoramthanga and his accomplices be punished for the crime? Or, will they escape punishment because they are politicians?
287 words | 2 minutes
Readability: Grade 7 (12-13 year old children)
Based on Flesch–Kincaid readability scores
Filed under: world news
Tags: #india, #crimes, #mizoram
You may also be interested in these:
Holi – The Colour of Fun is Red, Blue, Green
Bill Clinton
Festive Layers
Learn while Playing!
Viswanathan Anand – The Lightning Kid