Blind dogs or dogs with eye problems can now wear special lenses to see.
Dabbu, an eleven-year-old Lhasa Apso, lost his left eye in an ugly fight with a street dog. Lately, he was losing vision in the right eye too because of a cataract. And has been stumbling around his owner's house in Calcutta, bumping into things and being rather miserable.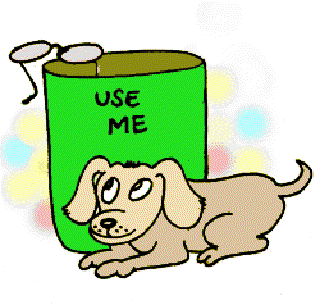 But Dabbu was lucky. Light came back to his life after a small operation at the Moitri Vet Clinic in Calcutta. He had a lens implanted in his right eye. And now, Dabbu can see everything clearly, says a report in 'The Telegraph'.
Partho Bandyopadhyay, the doctor who helped Dabbu regain sight, was very happy. His mother, who was a great dog lover, passed away recently. It was after her death that that he decided to use his skills in eye surgery to restore the sight of dogs. So, he did not charge any fee for Dabbu's operation even dedicated the operation to her memory.
But the operation still cost Dabbu's owners Rs. 6000. They don't mind though, so happy are they that Dabbu's eyesight has been restored.
After Dabbu, it will be Rimi's turn to get her eye fixed. Rimi is a Spitz.
Seeing that the demand to restore the sight of dogs is so great, the Moitri Vet Clinic is planning to expand in a big way. In fact, it plans to set up a separate organisation to treat the eyes of animals, especially dogs. This will remain open 24 hours of the day. It will also keep ambulances to ferry dogs, cats, birds or goats in need to the hospital.
282 words | 2 minutes
Readability: Grade 6 (11-12 year old children)
Based on Flesch–Kincaid readability scores
Filed under: world news
Tags: #calcutta
You may also be interested in these:
Street Cricket in Calcutta: Out, Caught!
Flying Granny, Courageous Climber
Children's Museum says no to Dolls, Yes to e-games
Durga Puja in Calcutta