August 18: What's the most difficult subject for students in Uttar Pradesh? Is it Maths, English or Science. Surprisingly, it's none of these, it's Hindi! According to a Press Trust of India report, it's Hindi that lets them down when it comes to examinations.
Nearly 50 per cent of the class X students failed in Hindi in the UP Secondary School Board Examinations. And Hindi is the language they speak – for most people in the state it is their mother tongue. In the intermediate (intermediate refers to the to years after Class X and in some states these two classes are part of college) examination, the failure rate was 21 per cent and in elementary school 91 per cent of the children failed.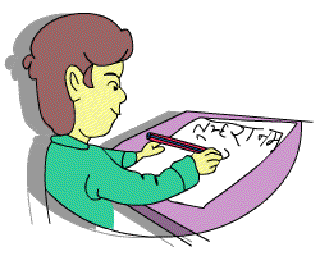 The failure rate is higher for government schools and colleges, while private school children perform better. Is the reason for this dismal performance the poor teaching in government schools, the difficult and uninteresting syllabus or the fact that students just don't study? Perhaps, it is a combination of all these factors. The government has taken serious note of the results this year and hopes to better the situation. Let us hope it succeeds.
206 words | 2 minutes
Readability: Grade 7 (12-13 year old children)
Based on Flesch–Kincaid readability scores
Filed under: world news
Tags: #india, #government schools, #hindi
You may also be interested in these:
The Common Man's Film-maker
'Your dam is our death'
Girl Power
Jumbos have some oily fun
What Is The Origin Of Silk Fabric?