December 9: Small children on streets running around, darting in and out of traffic seemingly without a care in the world. They are usually homeless and all alone. Even at such a young age they have a profession, where they earn at least Rs 20 a day – pickpocketing.
Not a profession any of you would like to practise, would you? But not having much else to fall back upon, some poor young children in Calcutta were lured into stealing. The Telegraph has reported that they were promised food and shelter, and some money as bonus pocket money. Seen from their point of view, that was a lot. Much more than they had been getting from their parents or relatives earlier.
No one is born the way they turn out to be and that is very well demonstrated by the story of these young pickpockets. Take for example, five-year-old Geeta. Her father is an alcoholic who did not care for his children. Her mother ran away with another man. The children were left to fend for themselves.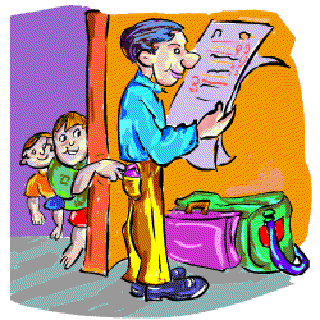 One day while Geeta was scrounging for food at the Barrackpore station in Calcutta, a woman called Mamta asked her if she would like to work for her and get some money and food in return. Geeta readily agreed and now she has landed up in a juvenile home run by the government. A juvenile home is one where the authorities keep young homeless children and look after them.
Although they exist for the well-being of these children, most juvenile homes are in a bad way, and quite often children are not treated well. Many people who care about the children there have complained that the gates of a juvenile home are locked up at night making it seem that the children are criminals. However, most of them only have one crime – being homeless.
Anyway, so only later Geeta came to know that Mamta actually belonged to a gang of pickpockets. These people spoke in Marathi and had started operating from the stations and crowded places in Calcutta.
The way the gang operates is by recruiting children between five and seven years of age and giving them a 10 day training in pickpocketing. The new 'employees' are then given assignments and let out into the streets. They assemble in one place in the evening and the children hand over all the loot to the gang leaders, who in turn give them a commission.
According to the police, the gang has been very clever in planning its operations. They knew the law says that children below seven years of age cannot be tried under the Juvenile Act. So they picked up children younger than that to work for them. This not only kept their operations safe but also out of the reach of law.
Eventually professional jealousy proved to be the gang's downfall. It was caught when other children and gangs on the streets, ratted to the police about this new gang from Mumbai.
While the police was rounding up these children from various stations, the gang leaders managed to escape. But the police were able to piece together the story from what the children told them. The children are now in the juvenile home.
But for the children, even in the juvenile home they are still destitute and have to pat themselves to sleep at night. The police has broken 'the gang', but what about the kids' future?
582 words | 5 minutes
Readability: Grade 7 (12-13 year old children)
Based on Flesch–Kincaid readability scores
Filed under: world news
Tags: #money, #calcutta, #streets
You may also be interested in these:
Street Cricket in Calcutta: Out, Caught!
Hanoi's Good Samaritan
Mother Teresa
Seeing the City
The Privileged Moles