September 30: Rows and rows of fresh vegetables and fruits: cabbages, cauliflowers, tomatoes, peas, bananas, apricots and apples in clean surroundings. That's some of the stuff that greets Delhi-ites at the government-run 'Mother Dairy' outlets, which have mirrors on their walls to give a rich sense of plenty to buyers, at reasonable prices. No wonder, these outlets are great favourites with consumers.
Ever wondered where the outlets' seemingly never-ending source of fresh produce comes from? There are many different sources and one of them happens to be Simayal, a remote mountain village in the Kumaon region of Uttar Pradesh (UP).
And it's the women of Simayal who are largely responsible for transforming a poor village into a success story, reports 'The Indian Express'.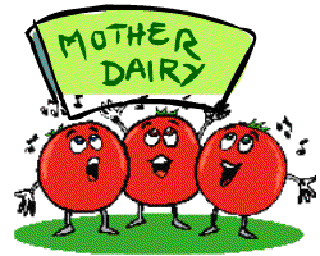 Less than two years ago, Simayal was typical of many villages in the northern Indian state of Uttar Pradesh: isolated, poor, and with no nearby source of water. The women had to trudge across miles of treacherous mountain road, to bring water for their needs. Hours were wasted in the process.
This is when the international financial institution, the World Bank stepped in. Its job is to give loans or grants (that don't need to be paid) to governments of countries for certain development projects. One such project funded by it, is called 'Swajal', which aims to improve the state of rural water supply and sanitation in UP.
The project has ensured that there is enough water in Simayal by re-introducing traditional open wells and handpumps and also piped water supply services. This has brought about a transformation in the tiny village's agricultural economy.
Swajal is a huge project spread across 1000 villages in 19 districts of UP, 12 of which fall in Kumaon. The people of a village are asked to bear between one to five per cent of the total cost involved in setting up the water supply sytems. The rest of the fund has been put in by the World Bank.
Of all the villages, Simayal has done better than expected. And it is all due to the women of that village.
Realising what abundant water could do to the crops, the village women have persuaded their men to grow fruit and vegetable varieties like plum, apricot, apple, peach, cauliflower, cabbage, potato and French beans, which supply the Mother Dairy outlets. Each family makes profits to the tune of Rs 15,000 and Rs. 20, 000 per year.
The women are not handing over the profits to their husbands. They have opened women's saving schemes for themselves, in which every woman deposits Rs. 10 per month. This money is then utilised for providing loans to these very women, thus reducing their dependence on men.
The success has not just brought about material prosperity to the village. It has changed the way of thinking of the villagers. For evidence you can ask the sarpanch or village headperson. She is Bena Rekwal, a woman. She is the evidence.
497 words | 4 minutes
Readability: Grade 7 (12-13 year old children)
Based on Flesch–Kincaid readability scores
Filed under: world news
Tags: #indians, #mountains, #success, #kumaon
You may also be interested in these:
How Did the Indian Postal Service Start?
Appearances are Deceptive
King of Fruits – History of Mango!
The Office Where Records Are Made
How do Humans Balance on Two Legs?