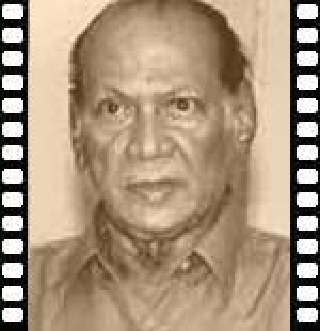 August 19: At times the story of an actor's life is no less adventurous than the exciting roles he plays on the film screen. P Jairaj was such an actor, who chose to leave the comfort of an aristocratic life for the ups and downs of a career in the magical art of cinema, which was a big novelty then.
The acting bug that bit him during his wide-eyed viewings of the films of India's first filmmaker, Dadasaheb Phalke, never left him. He remained a lover of the moving picture till the end. And it was one of the most eventful journeys by an actor in the history of Indian cinema.
Jairaj was born in a nobleman's family on September 28, 1909, at Karimnagar, in the princely state of Hyderabad. While his father had great hopes for his son, Jairaj had eyes for nothing but the moving pictures in his early years. Soon enough the young man, like many others, ran away from home to Bombay (Mumbai as the city is known today), to become an actor.
Life was an endless struggle for Jairaj in the initial days. Finally, in 1929 he made his first appearance in the silent film Jagmagati Jawani as a second lead artist or 'side hero' as popularly called. The very next year he played the lead in a double role in Prime of Youth opposite Madhuri.
Jairaj witnessed many important changes in the Indian film industry during his acting career. For example, during the silent film period kissing in films was still permitted and Jairaj had the distinction of enacting many a passionate scene with his co-stars!
In 1931, India's first talkie Ardeshir Irani's Alam Ara was released. In the same year Jairaj starred in Shikari, his first talkie, in which he was paid the princely sum of Rs 300 (about $7). That was also the time when most filmmakers started obeying an unwritten rule that kissing was not to be shown on screen.
In a career span of 60 years, Jairaj played a wide variety of lead roles opposite leading actresses such as Nargis. He even rubbed shoulders with top Hollywood stars like Robert Morley and Jose Ferrer, in Mark Robinson's Nine Hours to Rama.
In 1952, he produced and directed his own film, Sagar, which the audiences did not appreciate too much. But his commitment to cinema never wavered.
In 1980, the Government of India conferred on him the highest film honour, the Dadasaheb Phalke Award, for his contribution to Indian cinema as an actor, producer and director. So strong was his love for cinema that even after his 'retirement' Jairaj remained a man of cinema, till he finally retired from the stage of the world on August 11.
463 words | 4 minutes
Readability: Grade 9 (14-15 year old children)
Based on Flesch–Kincaid readability scores
Filed under: world news
Tags: #india, #indians, #cinema, #films
You may also be interested in these:
Satyajit Ray
Little Ali's Heart
Eastward Ho!
The First Dream of a Soccer Star
Assam's Boys Shine in Asian Cricket