November 4: Children of Indian origin in Britain, are outperforming white children in important secondary school examinations. The British office for standards in education, Ofsted, shows that the number of Indian children passing five exams at the special Grade C level, a level corresponding to the Indian class 12, has risen from 23 per cent to 49 per cent between 1988 and 1997.
What this means is that many more Indian-born children are eligible to attend university in Britain now, than in the past.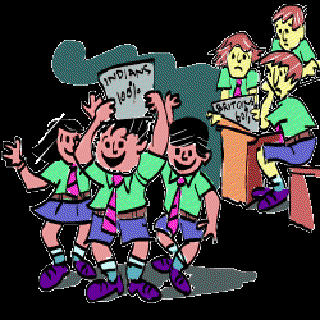 But while Indian children have done better than other groups, the performance of all the children have registered a marked improvement in ten years. The number of white children achieving the same level rose from 26 per cent to 44 per cent over the same period of time, for instance. The performance of black children too went up from 21 per cent to 28 per cent.
A report on the research for the survey, which was titled: The Educational Inequality Study, appeared in The Asian Age. It was conducted by David Gilborn of London University's Institute of Education and Heridi Safia Mirza of Middlesex University.
So what are the reasons behind the superior performance of Indian children? The main reason, say the authors, is because Indian parents, particularly those from the middle class, regard education as the key to success in life.
Also, unlike their western counterparts, these parents rarely divorce, thus ensuring a stable home environment for their children. They take keen interest in their children's academic performance, insisting on their children doing their homework and working as hard as they can so that they can create place for themselves in the society they live in.
The study highlights the importance of parents' positive involvement in their children's lives.
303 words | 3 minutes
Readability: Grade 10 (15-16 year old children)
Based on Flesch–Kincaid readability scores
Filed under: world news
Tags: #indians, #study, #great britain, #university
You may also be interested in these:
Too Much Information
Dead Poet's society
The Making of a Prodigy
Report cards
Eastward Ho!