June 24: Vaibhav Bhagate starts work at 5.00 am. He works as an apprentice at the Technical Training Centre of the Bombay Electric Supply and Transport Undertaking. After school, he attends class at the Vikas Night High School and Junior College at night.
Vaibhav is the son of a former municipal employee, Sitaram. He has topped the merit list of night students in this year's Higher Secondary Examination of the Maharashtra State Board. Last week, he was felicitated by Anil Deshmukh, the Minister of State for Education. This was reported in 'The Indian Express'.
And while his family is rejoicing in his success, he has already begun his next struggle — preparing for a career in mechanical engineering.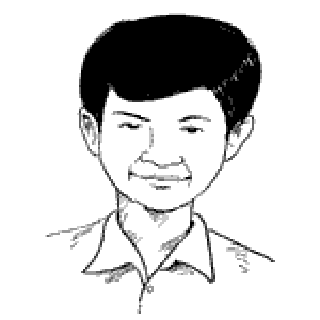 Vaibhav is confident that he will manage a merit seat at some city college. What he is worried about is the increase in fees in engineering colleges. He earns only Rs. 800 as an apprentice. And he knows that his father's old age pension of Rs 2,000 is needed to support the family.
Fifteen-year-old Sreekanth lives in a rented one-room house with his parents and brother. His father earns his livelihood peddling tea on a cycle to offices in Kochi, Kerala. Sreekanth could never afford to get any help in his studies. He could not even afford to buy books.
He borrowed books from a cousin to study for the State Secondary Certificate examination. And came out with flying colours. He is the ninth rank holder in Kochi this year.
A student of St. Alberts school, Sreekanth, who has always topped his class, says he wants to become a doctor. He was awarded a gold medal by the Ernakulam District Transporting and General Workers Union for his achievement.
Rakesh Kumar Maurya has a passion for books. He spends most of his time at the Sector-17 library in Chandigarh. But, you cannot blame him for making the library his second home. His father, who works as a gardener in his school, St. Xaviers, cannot afford a house bigger than the two-room tenement they live in. He lives there with his parents and brothers and sisters.
His frequent trips to the library paid off last month. He cleared the ICSE class X examination with 91.3 per cent and held the third rank in his school. Now, he wants to study further and become an engineer.
Do you notice a common thread among the stories related above? They are all stories of children who worked hard despite all odds and emerged with flying colours. Do you know of any such personalities in your neighbourhood? Write to us about them.
443 words | 4 minutes
Readability: Grade 6 (11-12 year old children)
Based on Flesch–Kincaid readability scores
Filed under: world news
Tags: #engineering, #success, #library
You may also be interested in these:
Gems of Indian Literature
For unflagging interest and enjoyment, a household of children, if things go rea...