April 21: These days Nirbhay (Fearless) Singh Gujjar, is not really living up to his name. This dreaded outlaw who operates in India's most notorious dacoit-infested region, the Chambal Valley in the Bhind district of northern Madhya Pradesh, is on the run because he is scared of a 28 year-old police officer.
Her name is Priyanka Mishra and she is the first woman police officer to be posted in the Chambal range.
Gujjar is wanted by the police of two states – Madhya Pradesh and Uttar Pradesh. While the UP police has declared a Rs 1 lakh ($2,174) reward on his head, the MP police has declared a reward of Rs 25,000 ($543.5).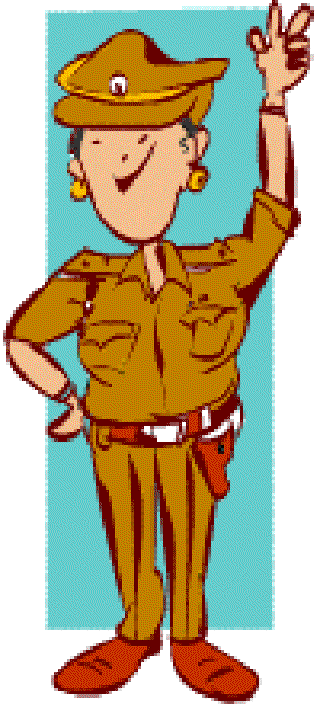 The dacoit operates in an area where it is easy to elude the police if one knows the region well. The Chambal ravines are largely rugged mountains and forests which extend over an area of about 3.20 lakh hectares in Bhind and Morena districts of northern Madhya Pradesh. Many big outlaw gangs have used the ravines as a base for their illegal activities. Gujjar heads one such gang.
The Hunter has become the Hunted!
Now Gujjar is desperate to get rid of Priyanka. So he has declared a Rs 5 lakh ($10,869.5) reward on Priyanka's head, reports The Indian Express newspaper. Ever since she was posted in Chambal seven months ago, Priyanka has made Gujjar's life miserable by her single-minded determination to stop him in his tracks.
For this purpose, she has patrolled up to 25 kilometres daily to get to know the Chambal region, entered dacoits' hideouts boldly and made arrests, and rescued kidnapped victims from Gujjar's clutches. This has scared Gujjar. So, on one of his recent exploits, after looting a village and murdering an old man, he left a handwritten note on the body threatening the police to end its harassment.
Bahadur Priyanka
But, for the woman behind all the 'harassment', it is all in a day's work. A Ph.D in Medieval History from Indore University in Madhya Pradesh, Priyanka joined the police force in 1995 after clearing the state civil services examinations.
After a stint in Bhopal, her home town, she was posted as Deputy Superintendent of Police to Bhind. This is her first field posting. Priyanka is married and has a two-year-old son.
Her courage and commitment to the job has earned her two letters of commendation from her seniors and the admiration of many people. Her proud father calls her bahadur beti (brave daughter). And, perhaps to prove her father right, she refuses to wear her bullet-proof jacket during operations. She claims it is too heavy and weighs her down.
This is the second time that a woman has become famous for her activities in the Chambal valley. This time though, it is for the right reasons. Almost twenty years ago, a young woman outlaw by the name of Phoolan Devi had spread terror in the Chambal ravines for a while before surrendering to the police.
There are Others Like Priyanka
Priyanka is one among several bahadur betis, in the Indian police force. Kiran Bedi set the trend by being the first woman in India to join the Indian Police Service in 1972. Her humane and fearless approach has contributed greatly to many policing and prison reforms.
She is well known for bringing about constructive changes in the lives of prisoners in Delhi's Tihar Jail, Asia's largest prison. She has been awarded the Ramon Magsaysay Award for government service, which is also known as the 'Asian Nobel Prize'.
Then there is Lakshmi Singh, a young police sub-inspector who has tamed scores of hooligans loitering in the Lucknow University campus in the state of Uttar Pradesh.
And, there is Shobha Ohatker, the Superintendent of Police in Hazaribagh, Bihar, who has put most of the dreaded mafia bosses in the coal mine area behind bars (read about both in the India News section).
Their boldness and independence of spirit are what make these women stand head over shoulders above most people. They are responsible for keeping alive the cynical Indian's faith in the much-maligned police force.
691 words | 6 minutes
Readability: Grade 6 (11-12 year old children)
Based on Flesch–Kincaid readability scores
Filed under: world news
Tags: #india, #indians
You may also be interested in these:
All for One
My Country is a Land of Plains!
Pushed to the Edge
The Empire Strikes Back
Instrument with a Human Tone