March 19: Are you a bird lover? If you live in Delhi, then the river Yamuna is the place to go to. Yes, that same river that was once Delhi's pride but has got reduced to a polluted dump with mounds of plastic islands floating on its surface and toxic effluents flowing in from fields.
And yet, birds flock to the Yamuna. Perhaps because there is no other river or wetland region in Delhi, which is predominantly a dry city, says a report in The Hindu.
Each season sees different types of birds flocking to the river. In summer and monsoon, you can see the herons, egrets, storks and jacanas getting ready for their courtship rituals before the breeding season begins.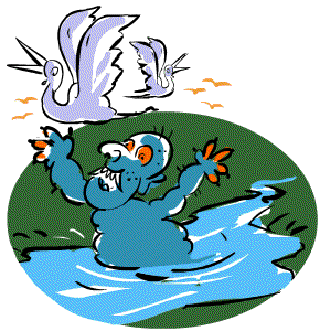 Now and then, black-winged stilts fly over the river making peculiar calls. A type of duck, called whistling duck, paddles behind rafts of water hyacinth.
By September, thousands of migratory waterbirds from colder areas swoop down on the Yamuna to make it their winter home. These include shovellers, pintail, common teal, gadwall, wigeon, blue-winged teal, common pochard, tufted pochard and yet another type of duck called brahminy duck.
The surrounding fields are favourites of black-throated weavers and several types of larks – the pale and faded sandlark, the small skylark performing in high wavy circles higher up, the crested lark and the red winged bushlark. The pied bushchats perch themselves on bushtops. The male in black and white, the female in dusky brown.
In summer, when nesting is in full swing, the trees dotting the river banks are home to these birds. A single tree may be occupied by drongos, golden arioles, pied mynas, long-tailed shrikes and the bayas. And observing all this from the air above the fields, are the falcon and some Egyptian vultures.
As pollution levels increase beyond limits how long the birds continue to visit the Yamuna, is the crucial question.
For elsewhere in India, be it Hyderabad's Hussain Sagar lake or the Pong Dam lake of Himachal Pradesh, the birds are abandoning the waters that have been their refuge for a long long time.
358 words | 3 minutes
Readability: Grade 7 (12-13 year old children)
Based on Flesch–Kincaid readability scores
Filed under: world news
Tags: #india, #birds, #rivers
You may also be interested in these:
What is Water Harvesting?
Save rivers, lakes from worshippers
Army Comes to the Aid of Birds
Eleven-year-old Eco-ambassador
Creating Light from Garbage