Subhas Chandra Bose (1867 to 1945):
Can the enemy of your enemy be your friend? Would you ask your enemy's enemy for help even if they had done things that were terrible?
The famous Indian freedom fighter, Subhas Chandra Bose made this troubling choice in his fight to liberate India of British rule during World War II. He reached out to Nazi Germany and Imperial Japan in order to fight against British rule. He did not live to see India gain independence.
Bose had great charisma and drive. He was a fierce patriot, earning the title of 'Netaji'. He was a man with a clear idea of what he wanted: an India free of colonial rule. Although he failed to do so himself, his dedication to his cause created a legacy that motivated other freedom fighters.
Born into a well-to-do family in Cuttack, present-day Odisha, Subhas was brought up in an India ruled by the British. They openly insulted the Indians, and banned them from bars, restaurants, and cafes. Although Subhas was admitted to the University of Cambridge and cleared the prestigious Indian Civil Service examination, he changed his mind about working for the British government in India. After clearing the Civil Services examination, he wrote to the British government talking about his love for India and his plan to secure the freedom of his homeland. Perhaps this idea came to his mine due to World War II, which planted the seed that the British Empire could indeed be defeated. As the British empire was attacked by various enemies, Netaji wanted to take advantage of this opportunity.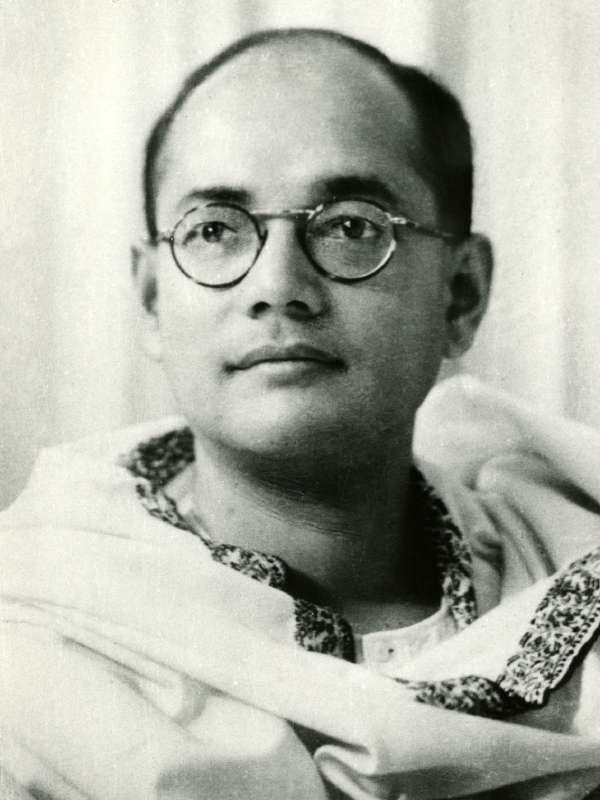 He started a newspaper called Swaraj to discuss the state of India. He was arrested for this. Upon his release he became a member of the Indian National Congress, India's first political party. For Bose, no cost was too high for independence. Moderate members of the Congress opposed Bose's stance on using violence. Bose eventually left the leadership of the Congress and created his own faction within the congress. His endless calls of strikes were known as the civil disobedience movement. This movement resulted in him being arrested many times and being placed under house arrest.
Netaji escaped house arrest and went to the enemies of the British to see if they would help. He went first to Nazi Germany who were sympathetic to his cause. They allowed him to set up the Free India Centre and the Free India Radio to spread knowledge. Although Hitler refused to commit to an invasion of India, he gave Netaji a submarine to take him to Japan.
With Japanese help, Bose was able to create a faction of the Indian National Army with soldiers that had been sent to Singapore. The Japanese had previously taken control of Andaman and Nicobar, a set of Indian islands. It was here that Netaji chose to set up a temporary government of free India, fully renouncing British rule. He mobilized his army and attacked his own homeland. Unfortunately the British destroyed his armies and forced them back. Netaji escaped. His plan was to start the fight again from the Soviet Union, another enemy of the British. Tragically, his plane crashed in Taiwan and he died in 1945. He was only 48 years old. His death continues to be shrouded in mystery, with many Indians believing that he did not die in the air crash of 1945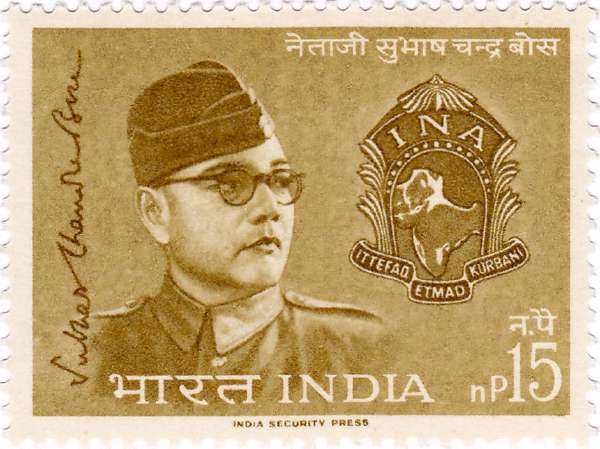 Subhas Chandra Bose's legacy lives on today. He is held as a fearless leader and patriotic freedom fighter in the hearts of Indians. One can question his decision to partner with the Japanese or his use of violent means to try and gain India's independence. Despite this, it is important to remember that he lived under constant threat of imprisonment. Netaji sacrificed everything for the freedom of India, his methods might have been unique but his intention was always pure. During his lifetime, he did everything he could to secure freedom for nearly 700 million Indian people.
Born: 7th of November, 1867, Warsaw, Poland
Died: 18 August 1945, Taiwan
Education: University of Calcutta (1913–1918)
Discovered: Struggle for India's independence
More about Subhash Chandra Bose
704 words | 7 minutes
Readability: Grade 9 (14-15 year old children)
Based on Flesch–Kincaid readability scores
Filed under: biographies
Tags: #nazi germany, #british rule, #indian independence, #japan, #world war ii
You may also be interested in these:
Pope Benedict XVI Completes Weeklong Tour of Holy Land
Square Watermelons
Joining Hands for peace, at Hiroshima
Dia's Story
Super Moms