Koneru Humpy will win many chess titles in her career. After each title she
will also get many phone calls congratulating her. But there is one phone call
she will never forget. It is the call she got from Viswanathan Anand, after she won the World Chess Championship title in the under-12 category, last year. The championship was held in Spain.
In the year 2000, the smiling young curly-haired girl from Guntur, Andhra Pradesh, created another record. Koneru Humpy, who turned 13 on March 31 that year, became the first Indian female player to win a National Boys title. She won the under-14 boys title in the National Children Chess Championship for the year 2000. The contest was held at the Karnavati Club, in Ahmedabad, Gujarat.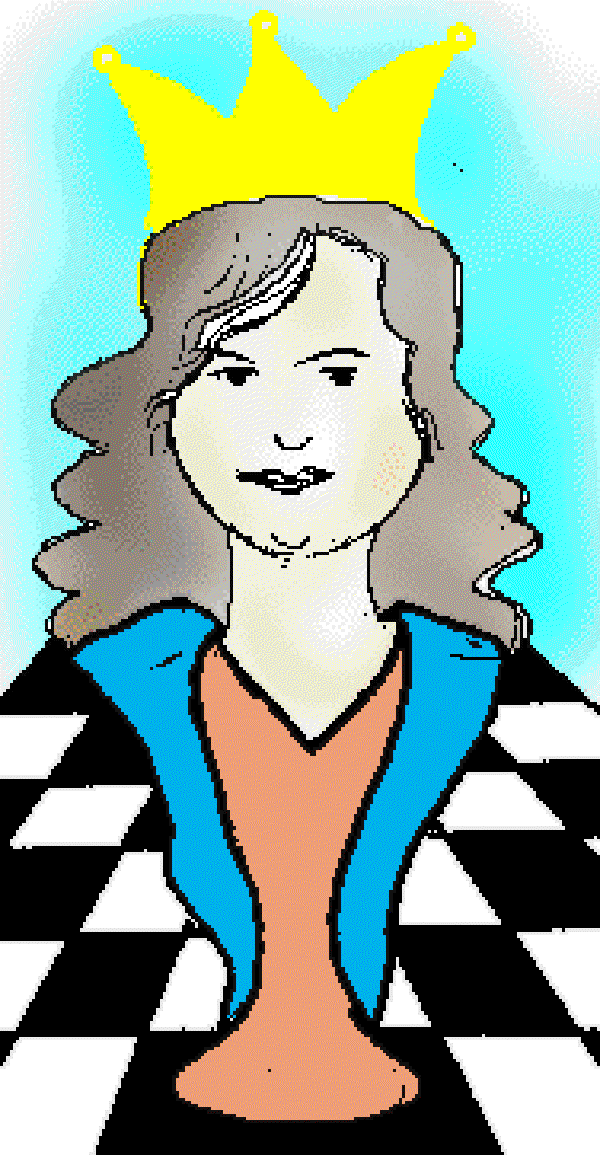 A fast and attacking player, the young champion won in style. Humpy remained unbeaten throughout to score 8.5 points from a maximum possible nine. And the under-14 trophy was hers.
Only one other Indian woman has won a mixed tournament before Humpy. Anupama Abhayankar did it many years ago, but not in a National championship. It must have seemed somewhat like a repeat performance. In December 1999, Humpy had won the Asian sub-junior boys (under-12) title at the same venue! That was the first time a girl had won an international boys event since 1989. For in that year, a Hungarian girl, Judit Polgar, had achieved a similar record.
Humpy was born on March 31, 1987, at Gudivada in Andhra Pradesh. She took to chess at the age of six in 1993. She picked up the finer points of the game so well that she won the very first tournament she played in. That was in 1994, at Vijayawada, Andhra Pradesh.
The 13-year-old was trained by her father, Ashok Koneru, a chess player himself. He left teaching Chemistry at a college to concentrate on coaching his daughter. His efforts bore fruit when Humpy won the World under-10 Championship at Cannes, France, in 1997.
After he left his job, he faced financial problems while training and travelling with his young daughter. But the Andhra Pradesh government came to his financial aid. The Bank of Baroda sponsored Humpy and gave her a desktop computer. Now she has a laptop as well, which she carries for tournaments.
Ashok Koneru was so keen that his daughter do well, that he even changed
the spelling of her name. Her name was initially spelt as Hampi, but he
changed it to Humpy. The reason being that the names of most Russian chess champions ended with a 'y'.
Humpy practices for six hours daily with her father. Her preparation is mostly on the chessboard. Now she has started preparing with computers, like many seniors do.
The eighth standard school student of Chalapathi Residential School,
Guntur, has been greatly encouraged by her school. She is given time to
prepare for chess and her teachers take special classes for her.
Not only that, the young chess champion's school also organised a Grandmaster's tournament, recently. She scored her first win over Grandmaster, Pravin Thipsay, a former India men's national champion.
In 1999, Humpy became Asia's youngest International Women's Master. She was just 12 years and four months old then.
While the chess champion is inspired by players like Gary Kasparov and Judit Polgar, she herself is an inspiration to her younger sister Chandrahasa, also a chess player. Who knows, like the Polgar sisters from Hungary or the Khadilkar sisters earlier in India, we may have the Koneru sisters next.
597 words | 5 minutes
Readability: Grade 7 (12-13 year old children)
Based on Flesch–Kincaid readability scores
Filed under: features
Tags: #championship, #tournament, #champions, #andhra pradesh, #chess
You may also be interested in these:
Viswanathan Anand – The Lightning Kid
India's First Female Grand`master'
Swimming in Trouble
The Earth Drum
Dr Sarvepalli Radhakrishnan