The first newspaper in India was brought out by an Englishman James Augustus Hickey in 1780 who was stationed at Calcutta. The paper was brought out on Saturdays and was first called the Calcutta General Advertiser or Hickey's Bengal Gazette.
Publishing a newspaper is an expensive business as Hickey realised to his cost. He was losing money faster than the newspapers came out of the printing press. To make ends meet, Hickey decided to take on advertisements or ads.
The earliest ads consisted of simple messages 'classified' into different categories for easy reference with a mailing address from where they could be ordered. These became the forerunner of today's classified advertisements in newspapers. For instance, today's newspaper carry sale of autos, electronic items, domestic services, pets, etc under these headings.
Hickey's paper was the first to carry such advertisements but these were mostly from 'patent' medicine manufacturers. The concept of chemists or druggist shops as we know today, came much later. Most medicines then were grandma's recipes, or were concoctions made by so called 'doctors' and were thus sold (patented) under their own names.
A few large retail stores like Spenser's (in Chennai), Whiteways & Laidlaw or the Army and Navy Stores also advertised and these were basically targetted at the British and European settlers who were already familiar with mail-order purchases.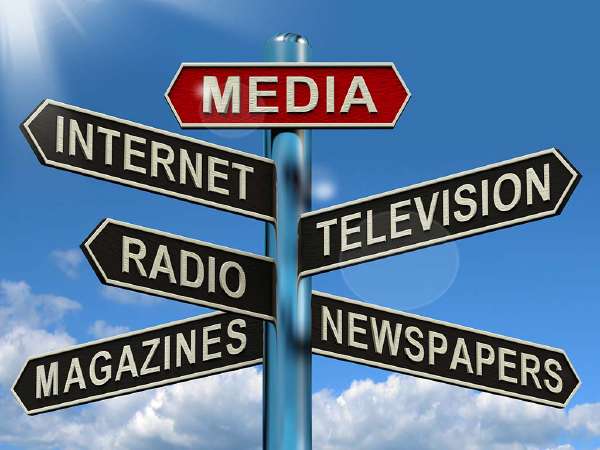 It took nearly 120 years for someone to discover that companies and individuals needed help in framing catchy copy (text of the advertisements) to attract customers and a right magazine or journal to address the right audience.
In stepped B. Dattaram's, India's first advertising agency, from Girgaum, Mumbai, to fill up this vacuum. It didn't take long for others to notice that Dattaram's cash registers were ringing. By the 1920s, other agencies like Gujarat Advertising and Allied Advertising had come up.
The first expatriate (foreigners settled in a country) ad agency was Alliance Advertising, set up during World War I (1914-18). Subsequently, L.A. Stronach (then, the agency for General Motors in United States) and D.J. Keymer opened up in India.
The first truly multinational agency was J Walter Thomson (JWT) set up in 1926. The agency was hired to look after General Motors' Indian interests in the country.
With the arrival of ad agencies with global branches, smaller agencies began to disappear or got merged with larger ones. L.A. Stronach became Norvickson Advertising while Keymer was taken over by Benson into one of their companies called BOMAS. It finally changed name to Ogilvy & Mather.
However, the Calcutta branch of Keymer was taken over by its employees in 1955 and they named it Clarion. One of India's foremost film directors, Satyajit Ray, was at one time employed here as a designer and illustrator.
Lever, a multinational consumer product company had also opened its Indian office that had its own in-house advertising department. This later turned into an independent agency called LINTAS (Lever's International Advertising Service).
The first Indian advertising agency to offer both creative work as well as space selling was Sista's Advertising and Publicity Services set up by Venkatararao Sista in 1934.
Among the first foreign brands to Indianise themselves was Lux and Pears toilet soaps. Lux was sold as a beauty soap of the film stars and in 1941 roped in film actress Leela Chitnis to model for the ad. Today, most of the top film heroines have appeared in testimonial ads for Lux.
However, it was the marketing campaign in 1939 for a vanaspati (cooking fat) brand called Dalda, by LINTAS that truly turned brand naming on its head. Conceived by Harvey Duncan, of LINTAS, the tin was designed as were different pack sizes. As an advertising gimmick, a van with a huge round tin did the rounds in the metro cities of Mumbai, Calcutta, Delhi and Chennai.
Dalda, with its yellow label and green palm tree, soon became a generic name for vanaspati (just as Xerox, a brand name has become generic with photocopying services).
In the 1950s, commercial advertising on radio began with Radio Ceylon (now Sri Lanka) and Radio Goa. All India Radio accepted commercial ads in the middle 1970s when their 'Vividh Bharati' channel took on sponsored programmes like Binaca Geet Mala, Saridon ke Saathi and Bournvita Quiz Contest.
Very few of the innumerable advertising agencies can boast of a long agency-client relationship. However, the association with health food brand 'Horlicks', and Hindustan Thompson Associates Limited (HTA, previously J Walter Thompson), has remained unbroken for 68 years. The agency has also been handling Air India's (international air carrier) Maharaja campaign from 1953!
Today, India is definitely a country to be reckoned with in terms of advertising with agencies winning awards at the International Festival at Cannes, France and an Indian, Arun Nanda (chairperson of Rediffusion DY&R), even being on the panel of judges.
818 words | 8 minutes
Readability: Grade 10 (15-16 year old children)
Based on Flesch–Kincaid readability scores
Filed under: 5ws and h
Tags: #india, #indians, #radio, #calcutta, #advertising
You may also be interested in these:
The Boy who Lacked Sight but Had a Vision
Strength from Within
English and Indlish
Indira Gandhi
Dr Sarvepalli Radhakrishnan