How to solve the Dot 2 Dot:
Using a pencil, draw a line, connecting number "1" or alphabet "a" to the last character in the series to create the hidden image. One can always use the image later for colouring.
Note: This is an offline activity. You may need to print this page in order to solve the puzzle.
Join the dots and you will know the number of apples in this picture.
It took an hour for Mrs Batliwala to decide on her meal. Now that the food has arrived, let's find out what has brought a smile on her face.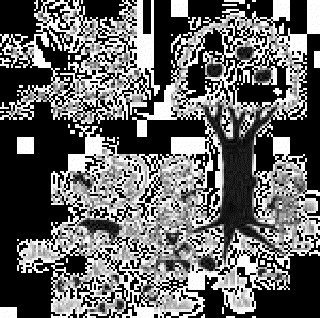 The priest is a worried man. He left home in a hurry. And now standing on the pulpit he can not figure out whether he has worn a robe or not. You could help him with his problem.
Ramu and Shamu found an unconscious animal on their way home. They are taking the animal to the vet. Find out the mysterious sick animal.
Chotu the elephant is puffing and panting. He is carrying something real heavy. What is poor Chotu carrying?
Who is eyeing the fly? Join the dots and find out.
I hop, skip and jump. Carrots are my passion. Figure me out.
What is the teddy bear doing on a hot summer morning?
221 words | 2 minutes
Readability:
Based on Flesch–Kincaid readability scores
Filed under: art
Tags: