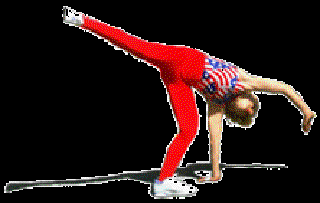 One cold day, in the month of December, Samantha was in school. It was the English period and Samantha could hardly wait for the period to get over.
As soon as the bell rung, Samantha ran out of the class and went off to her locker. She put on her snowsuit, her boots and her woollen cap and went off to catch the bus. Once she got on the bus, she saw she was the first one. So she sat on the first seat and waited for the others.
When Samantha reached home, she ran to the front gate. When she saw her mother, she did not even say "Hi" to her. She ran to her bedroom and changed into her gymnastic clothes and ran down to get her water bottle. She said to her mother, "Mom, I want you to drive me to the gymnastic class now!" "Calm yourself down", said Samantha's mother, "I will drive you to your class if you stop screaming".
So after a while, they went off to the gym class. When they reached, Samantha saw other girls practicing. They gave her a look that said, 'Scary cat.' Samantha started her class. When the class had finished, all the girls went and told her that she did not know how to do gymnastics. So the classes went on for Samantha.
When Samantha grew up, she grew up to be a fine gymnast. She won many competitions. Her friends who were in her class just watched her winning all the medals.
259 words | 2 minutes
Readability: Grade 5 (10-11 year old children)
Based on Flesch–Kincaid readability scores
Filed under: your pages
Tags: