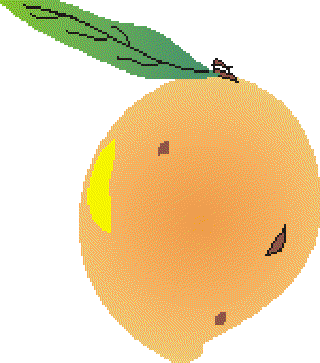 Jungle and Backyard
Written by M. Krishnan
Published by National Book Trust, New Delhi
A thirsty, sweaty summer is here. You can see dogs with their tongues hanging out in the heat. Some of us would have done the same, but our tongues are busy tasting the king of all fruits – the mango. In fact, what makes summer bearable, is the mango. No one has said it better than wildlife expert M Krishnan.
Born in 1912, M. Krishnan was one of the finest wildlife experts, photographers and naturalists of India. An intimate friend of all creatures, great and small, he was also a great story teller of human and animal nature. He holds the record for the longest unbroken newspaper column in the 'Sunday Statesman' — 46 years, from 1950 to February 18, 1996, the day he died.
Excerpts from the essay 'Mangoes in Season':
There are mangoes with high-born names, Benishan, Jehangir, Mulgova; there are mangoes with soft, seductive names such as Rumani or Dil Pasand; mangoes red as a sunset and yellow as a sunflower; big and small, early and late, rank as a jack and delicately flavoured as a rose-apple, so many sorts and conditions — and all of them fruit in summer.
Some do well on the lower hills, but they belong essentially to the plains… I have always thought of this peerless drupe as Nature' compensation for summer in the plains… The fruit I like most is a mango that goes by the name Alphonso along the West Coast, Badami in Mysore and Khader in the South – though in Banaras I have wondered, in my fickle mind if the langra is not most delightful. The fruit I care the least for is also a mango, a long, insipid, smooth-fleshed kind… given to aliases, but… most repulsive to me by the name Bangalora.
People, especially in the cities, are apt to think of mangoes as dessert fruits, indigestible unless prudently rationed… The mango, in season, is not a dessert but a staple diet… A fortnight's devotion of mangoes, in May, rejuvenates the system for the rest of the year. Some unfortunates are allergic to mangoes: to them, I offer my sympathies. Some do not care for any kind of mango — be on your guard with such men. Science tells us that ripe mangoes abound in vitamin C, so good for the system, especially in the tropics… I knew this long before science did, though I could put no name to the goodness.
There are still certain joys in this drab world of ours, among them the mango, but refinement can only nullify them. That is why I view with such stern disfavour all attempts to reduce the mango to a table dainty, and, worse still, to can it. The mango is not a fruit that lends itself to social occasions… there is only one way to eat it, to bite the mango in its prime, suck its potent juices, to devour its flesh with eager relish. No count must be kept of numbers, no thought for appearances must spoil the orgy.
524 words | 5 minutes
Readability: Grade 8 (13-14 year old children)
Based on Flesch–Kincaid readability scores
Filed under: book reviews
Tags: #mangoes, #wildlife, #nature, #fruits, #science, #mango
You may also be interested in these:
Why Do Plants Bear Fruit?
Going Bananas
Excerpts from 'Everything has a History'
Who's Who at the Zoo
Children and Water