July 15: He was a prisoner in Model Jail in Lucknow and she was the warden of the jail. The fell in love. And got married.
Sounds like a filmi story? It happened in real life. And the story just goes on to show that prisoners are human beings too. And wardens are not villains who keep prisoners under lock and key.
The warden, Ranjana, met the prisoner, Santosh, three years ago in Lucknow jail.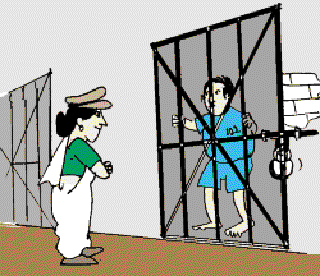 He had been arrested in 1993 on charges of allegedly murdering his sister-in-law. Santosh was innocent but no one believed him. Until the High Court acquitted him this year.
108 words | 1 minutes
Readability: Grade 5 (10-11 year old children)
Based on Flesch–Kincaid readability scores
Filed under: world news
Tags: #lucknow, #prisoners
You may also be interested in these:
From Prisoners to Teachers