February 26: India is a land of rivers, cows, wheat fields, hot dusty plains and flat-roofed houses. This is what Stanzin Zangpo had learned in his class. But he is from Ladakh and he had never seen these things. The 12-year-old boy could not even imagine them. His part of India had jagged snow-capped mountain peaks, bitterly cold climate, large barren wastes of land and frozen lakes.
But now Stanzin knows differently. He and 29 other children from Ladakh have come to Delhi on a trip. They have finally seen the part of India that their textbook said there was. For the first time in their lives they saw an elephant (and were terrified of it), a zoo and the Qutub Minar. They were also special guests at the Republic Day parade and the Army Day parade, reports
The Indian Express.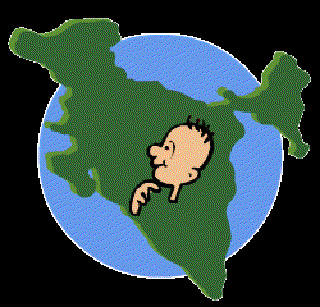 Not just that, the children have even learned how to write letters now. Though they went to school, they did not know how to write letters – after all, they didn't know whom to write them to! But so far away from home, they have learned how to write a letter to their parents and post it. They even know how the letters get sorted in the post office.
Their trip to Delhi is part of an effort to acquaint children living in border areas with the part of India that is known as "mainstream" India. The programme is a joint effort by the Indian Army and the National Council for Education, Research and Training (NCERT). They hope that the children will share their experience with friends and relatives, so that the next time they talk about their country, they have a deeper impression of it.
299 words | 2 minutes
Readability: Grade 5 (10-11 year old children)
Based on Flesch–Kincaid readability scores
Filed under: world news
Tags: #india, #indians, #letters
You may also be interested in these:
How does the Army Post Office System Work?
Romance of Postage Stamps
Pushed to the Edge
The Empire Strikes Back
Instrument with a Human Tone