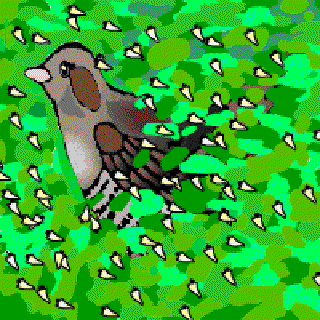 Have you seen the cuckoo bird
With raven-coloured wing?
Although I haven't seen one yet
I've often heard her sing.
The cuckoo on our champak tree
Is hidden from our sight
Because the leaves are thick and close
But how she sings at night!
'Cuckoo… cuckoo' says the bird
'I may be dark, it's true
But there is not a single bird
That sings the way I do!'
78 words | 0 minutes
Readability: Grade 1 (6-7 year old children)
Based on Flesch–Kincaid readability scores
Filed under: poems
Tags: #cuckoos
You may also be interested in these:
Why are Eggs Oval?