Do you know of anyone who stumbles on a flat stretch of road, or walks into chairs and tables all the time? I knew one such boy. His name was Tarun. I met him in the hill retreat of Shimla in the northern Indian state of Himachal Pradesh. I had gone there for a holiday some time ago.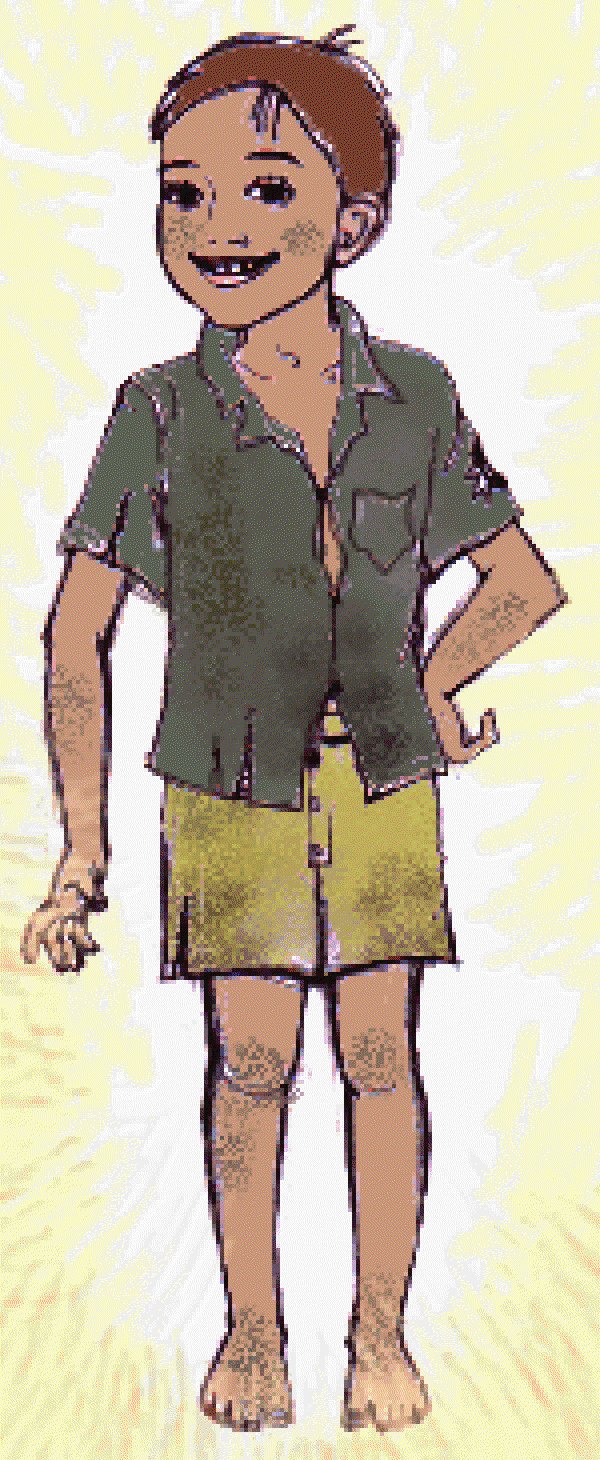 For a nine-year-old Tarun was tall. Since he was much taller than his classmates, he would hunch his shoulders to appear smaller. His arms and legs were loose and he always seemed to have trouble walking straight. It seemed as if his arms and limbs were not ready to go along with the rest of the body. So much so that the joke in school was that no one knew whether Tarun was coming or going. On any given day there would be one or more bruises on his body from walking into table corners or closing the door on his hand. Prince of the Clumsy Kingdom was what everyone called him. Tarun was miserable.
On a Sunday, unwilling to go out and face the teasing of the neighbourhood boys, Tarun sat at home flipping one television channel after another. As his hands tired of pressing a remote that had become very old, he stopped. It was a channel showing a bearded man in the dress of a sadhu doing unimaginable exercises. He lay down on his stomach and then, with his hands holding on to his ankles, lifted the upper part of his body as well as legs to form a boat shape. "This is the Dhanurasana, or the bow pose," said the voice of the compere.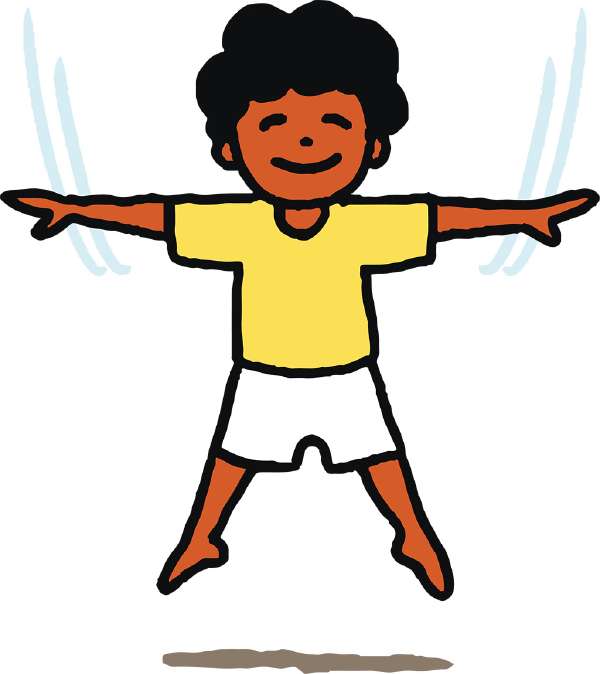 The bearded man had caught Tarun's interest. He sat on the ground and tried to do the same. Wonder of wonders he could do it effortlessly. When his mother entered the room she almost dropped the tea cup in her hand in astonishment. Her clumsy boy and doing exercises that none of them could!

The news travelled like wildfire in the neighbourhood. The boys looked at Tarun with new respect. Old people came and ruffled his hair with affection. Tarun's father took him to a yoga teacher so he could learn properly. Once the teacher got to know that for the first time in his life Tarun had found something he was good at, he was determined to help the boy.
"My boy, what is it that you want to learn?" he asked Tarun.
"I want to learn as much as is necessary for me to do what the other boys do – somersaults, jumps, even breakdance so that no one ever teases me again," the boy replied.
The teacher laughed and said, "Yoga for kids is what the sun is to the sunflower. It will make your body do things you could never dream of. It will sharpen your mind. It will make you see the whole world in a new light."
Now Tarun did not believe everything the teacher said. He was just hoping that yoga for kids could also cure him of his clumsiness and make him somersault like Jatin did. But as he started his yoga routine with his teacher, he felt himself changing.
The teacher first made him do breathing exercises to energise his body. He said this was called Pranayama, exercises for the life force within each of us. Then he taught Tarun stretches, simple asanas or exercises like touching toes, bending sideways, twisting his spine, and finally, even the padmansana, the lotus pose. As his legs folded up and locked into the lotus pose, Tarun couldn't believe his eyes. "Ma, Ma" he yelled. "Get a camera! See what I can do!" He could not contain his excitement.
Within two months everyone was talking about the sea change in him. Tarun now walked straight, his stamina had increased, he felt confident enough to attempt anything and he could concentrate much better on studies.
Best of all, no one called him the Prince of the Clumsy Kingdom any more.
686 words | 7 minutes
Readability: Grade 5 (10-11 year old children)
Based on Flesch–Kincaid readability scores
Filed under: features
Tags: #lotus, #kingdom, #prince
You may also be interested in these:
The Rumour
Global Warming: Melting kingdom of the Polar Bear
Where is Manbhavan?
The Frog Prince
Roach Sense