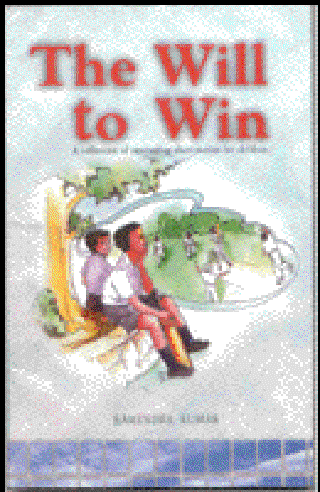 Will to Win
Written by Ramendra Kumar
Published by Dahlia Publishers, Thiruvalla, Kerala
A collection of short stories for children aged 10 and above, Ramendra Kumar's Will to Win is a good mix of themes, but with one thing in common – they have children playing important roles in all the stories.
The Spirit of Christmas tells the story of young Tony who has decided to buy a shawl and a cake for his mother on Christmas eve, but readily gives away the limited money he has, to people who are more in need.
The next day something happens to bring the sunshine back in their lives…
A similar generosity is revealed by the street child, Munna. His puppy, Kaalia, means the world to him. Then one day, he meets a young girl who cannot walk, and does something unexpected, in The Gift.
The Real Winner deals with the theme of school bullies. Thirteen-year-old Sachin wants to change his school to escape being bullied by Rohit. He is constantly humiliated by Rohit and his gang for daring to do well in class and begins to feel like a real victim. But, his life changes with the coming of Manas, his cousin…
As the title suggests, each story is inspirational and makes us think of the strength of positive qualities like goodness, generousity and courage. But while the stories are good and worth reading, the way the book looks, is not very exciting. Planning to keep the book for a while? It would help to get it bound or the pages might come loose!
About the Author
Ramendra Kumar is a well-known writer for children whose writings have been translated into Bengali, Telugu, Oriya, Malayalam and Hindi.
291 words | 2 minutes
Readability: Grade 8 (13-14 year old children)
Based on Flesch–Kincaid readability scores
Filed under: book reviews
Tags: #christmas
You may also be interested in these:
The Best Christmas Gift of All
The Fairy Doll
Christmas Favourites
Best Day of the Term