June 17: For many years, the Nehru Children's Museum in Calcutta, has been a popular place for children and adults. It has a huge collection of rare Indian and foreign toys. Many of them are handmade and depict characters from the epics of Mahabharata, the Ramayana, or the Jataka tales (or tales of the Buddha). It has toys from 88 countries. The excited chatter of children has always been a familiar sound around. But not any more. The dolls section was closed some time ago.
The museum officials say that they are trying to update the dolls section. It seems the number of visitors to the museum has come down greatly. And officials feel it is because they do not have the kind of dolls and toys that today's children like — electronic toys and, more importantly, electronic games. So, a part of the museum has been closed to make these new additions to the doll collection. And, the officials hope that the museum will once again be alive with children's chatter.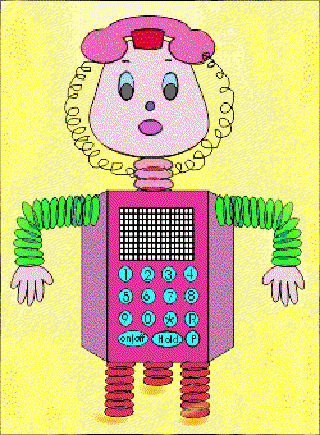 The museum authorities say that they had no choice but to close down the dolls section temporarily. Four years ago, the museum received as many as 500,000 visitors a year. Today, the number has shrunk to about 150,000. Two years ago, when they introduced a few electronic games, most children preferred to go there straightaway. So, if the museum has to survive, it must change to suit the changing tastes of children, they feel. This was reported in 'The Telegraph' recently.
Is the museum doing the right thing? The people of Calcutta are not sure. Some feel that only those children, who are used to playing computer games, would like to see them in the museum too. They feel that a museum must have all kinds of toys. For, different children may have different ways of playing with toys.
What do you feel? What should a museum keep? Should it only keep things that we are already familiar with and see at home daily? Do we want to go all the way to a museum only to see familiar things? Or do we want to go to a museum to see some things that are familiar and many things that we have never seen before?
It's your choice. You decide the kind of museum you want.
401 words | 4 minutes
Readability: Grade 6 (11-12 year old children)
Based on Flesch–Kincaid readability scores
Filed under: world news
Tags: #calcutta, #dolls, #museum
You may also be interested in these:
Durga Puja in Calcutta