July 6: A clueless girl stands outside her school building, looking lost among the swirling mass of uniformed school students. She is not allowed to wear the school uniform, ususally sits in the last row without a partner, her notebooks go unchecked and her name does not appear in the attendance register.
Meet six-year-old Ekta, who is being punished for something her father, Sunil Mistry, did. He had questioned the fee structure of the school and called it illegal.
He demanded that the school in question, the Dadar Parsee Youth Assembly High School, Mumbai, refund the fees collected under 23 different heads, says a report in
The Indian Express newspaper.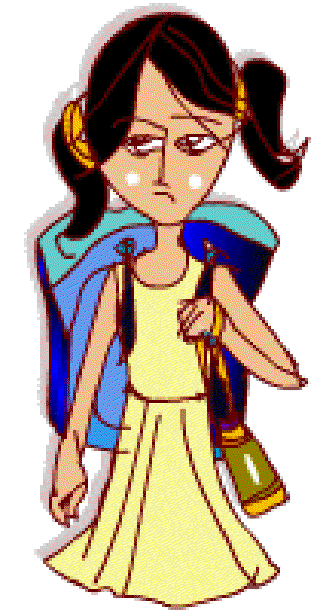 The school's reaction to Mistry's complaint was to remove Ekta's name from the school rolls. At that point he decided to take the matter to the High court. The Mumbai High Court instructed the school to readmit Ekta. But the school principal, M. Khilji, refused to take responsibilty for her.
The girl's class presents a contrasting scene. Separated from the rest of the class, sits Ekta. "Why just my child," wonders her mother. Getting her admitted into another school would mean a sum of Rs 25,000 for donation, and for a middle class family that means a lot.
The school's Parents' association has also decided to get involved, saying that this is a test case for parents and schools all over the country. They have brought the problem to the notice of the state Educational Department Board, but have not received any positive response till now.
Now the Mumbai High Court has asked the school authorities to explain why the principal should not be charged with contempt of court for keeping Ekta out of the normal routine.
Meanwhile, the school authorities are keeping a mum over the issue and refuse to comment on it. And like millions of school students, little Ekta is going on attending her classes but at what cost?
We may never realise.
333 words | 3 minutes
Readability: Grade 7 (12-13 year old children)
Based on Flesch–Kincaid readability scores
Filed under: world news
Tags: #mumbai, #principal
You may also be interested in these:
The Good Turn
History was Made Here
The Actor
Coaching, Anyone?
Teaching a Lesson!