September 9: Five-year-old Krishna and four-year-old Rama are two very bright brothers. They are too young to join school but they know by heart all the textbooks of the primary school.
The little geniuses, however, are not Indian! Their names are the only thing Indian about these kids. For they are Russians in every other way.
The two boys, sons of Ariy Radogar, were allowed to take the test for primary school admissions after their father insisted that they could clear them. At first the headmaster of the school refused to admit the children. In Russia, as in the rest of the world, the age of the child for entry in primary school is six.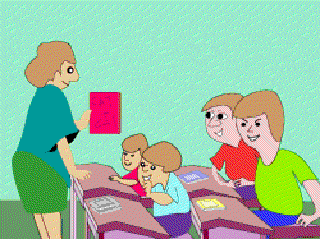 After the tests, however, the headmaster took the decision to admit Krishna in class one. His knowledge of Russian grammar, mathematics and other subjects had amazed everyone in the school. Within one year, Krishna was promoted to class three.
Little Rama also fared brilliantly in the test. But he was denied admission as "his fingers are still very tender to firmly hold the pen," reported Sevodnya, a Moscow newspaper. This was picked up and carried in an article in the 'Times of India'.
Ariy Radogar, father of these super-bright children, has very different ideas about schooling and education. He believes that a child's education should begin immediately after birth. According to him, a child could finish secondary education by the age of 10 and university by 16.
But we do not know what Rama and Krishna have to say about their father's ideas. Only time will tell.
269 words | 2 minutes
Readability: Grade 7 (12-13 year old children)
Based on Flesch–Kincaid readability scores
Filed under: world news
Tags: #indians, #krishna
You may also be interested in these:
The Gift of Wonder
Dress Relief
Bidriware
Gandhi's School is Dying
The Filmmaker