August 6: It was the sort of news that makes everyone sit up and take notice. No wonder the Indian newspapers have been full of it. Some time ago, sportswoman Sunita Godhera submitted an explosive petition to the Delhi High Court. In it were the names of 144 sportspersons who, she says, have been found to be taking banned drugs to boost their performances. These tests were carried out at the laboratory of the Sports Authority of India (SAI) in New Delhi.
The list provided by Godhera is a who's who of India's sports world: from athletes PT Usha and Shiny Wilson to Jyotirmoyee Sikdar. Even as sprint queen PT Usha reacted strongly to these reports, SAI authorities themselves say that their results should not be considered as final, because their laboratory is not accredited by the International Olympic Association (IOA).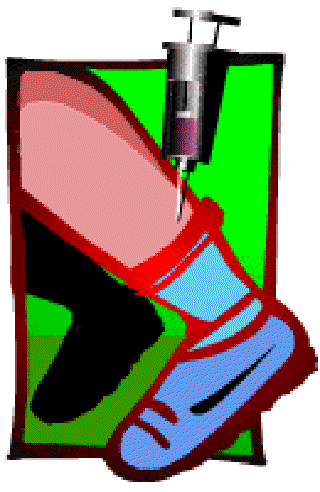 While it will take some time before the truth regarding individual sportspersons comes out, one thing is clear: drug-taking is a part of many Indian sports. And the practice has been going on for years with the knowledge of sports authorities, says V Krishnaswamy, sports consultant, with over 19 years of journalistic experience, and former sports editor with 'The Pioneer' and 'The Indian Express'.
India has ignored the problem
India has been lax in the most important area, says Krishnaswamy. Most countries built sports labs while hosting major international sports meets. South Korea did it during the Seoul Asian Games of 1986, and the 1988 Olympics. China did it during the Beijing Asian Games in 1990. Japan was the first International Olympic Association (IOC) accredited lab in the mid to late 1970s. But India did not do so at the time of hosting the Asian Games in 1982.
The first Indian to get a doping conviction was weightlifter Subroto Paul, a silver medallist at the 1990 Auckland Commonwealth Games, who was banned from the sport 48 hours later, as he tested positive for drugs. A year later, athlete Pyare Lal tested positive after finishing fifth in the 3,000 metre steeplechase in the Asian Track and Field Championship in Kuala Lumpur, points out the sports consultant.
Over the years, the IOC kept increasing the medicines on the banned list, but in India, many of those could be bought over the counter, without any prescription, at chemist stores, reveals Krishnaswamy.
Why doping?
The big question is why did sportspersons do it? The reasons are not hard to find. The pressure for medals in the late 1980s and early 1990s, and the cash award schemes could have been two major reasons. A gold, silver or bronze in any international meet meant a handsome cash award or promotion within the department.
The coaches did not stop their students from taking drugs; in many cases they encouraged them in the hope of a Dronacharya award. The national federations of athletics, weightlifting and other sport disciplines too felt happy. When Indians do well in international meets, their world standing goes up and that leads to better international grants. So there was something for everyone in the system.
Globally, world sports organisations had no choice but to make stricter rules when performances started touching extraordinary heights, explains Krishnaswamy. The first major 'catch' was Canadian sprinter Ben Johnson who was stripped of his 100 metres Olympic gold in 1988. Today, the IOC has thousands of medicines on its banned list and a huge team of scientists looks into all aspects of drug taking, including synthetic drugs, or blood doping.
Anything for a medal
But as tests become stricter, new ways are found to avoid detection of drug-taking. The extent to which sportspersons go to enhance their performance is amazing: weightlifters, boxers and judokas take dieuretics to lose weight so that they can compete in a lower category; shooters take beta blockers to steady nerve tremor. And sportswomen get pregnant only to get an abortion done, which ensures a higher level of estrogen in the body, and greater stamina and strength.
Another method is that of blood doping. A quantity of blood is drained out of the athlete's body and frozen. This increases the athlete's ability to endure pain. Fresh blood is generated soon, and just before the event the stored blood is injected back into the body, giving the athlete more oxygen in the blood.
727 words | 7 minutes
Readability: Grade 9 (14-15 year old children)
Based on Flesch–Kincaid readability scores
Filed under: world news
Tags: #india, #indians, #athletes, #olympics, #sports, #asian
You may also be interested in these:
An Olympics with a Difference
Assam's Boys Shine in Asian Cricket
Hungry in the land of plenty
These Bold Police Women
All for One